That's the Latin name for the classic red and white toadstool of which I am so fond. Which is a way of introducing this FO: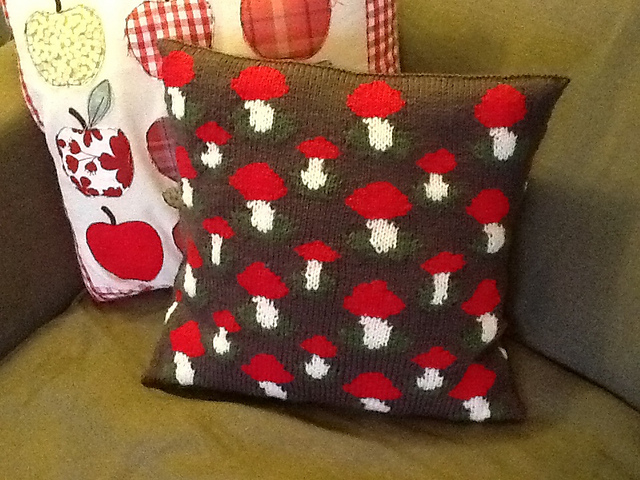 The pattern was in
Knit Now
magazine, issue 8. I used Knit Picks Telemark instead of the specified yarn and I could not get row gauge, so I had to make row adjustments to the motif. I like my version better than the original, though, as the toadstools seemed a bit elongated to me. But OMG intarsia! I'm not in a hurry to repeat that experience, to be perfectly frank. No wonder I hadn't done any for ten years.
For good measure, I then made another version:
That was a simple pattern, free from the Red Heart website. I used dk yarn scraps, a 4mm hook and a few buttons. I will use it to festoon my Christmas tree.
Ah yes, the festive frenzy is about to begin. But I decided I will not be crafting for Christmas this year. I just don't have the time left, or the inclination really.